The Honorable Simone McGurk, Minister for Child Protection, Women's Interests; Prevention of Family and Domestic Violence; Community Services, shares her thoughts on Operation Sunshine WA and the impact Sunshine Packs can have for children in crisis.
Welcome to
Operation Sunshine WA
Operation Sunshine WA is a volunteer run charity helping women and children displaced by family and domestic violence and/or under the care of child protection services in Western Australia.
Many women and children are displaced in traumatic circumstances with no more than the clothes on their backs. They need our help to ensure they have the essential and comfort items needed to provide for their day to day needs and give them a sense of dignity in a time of crisis.
Join Entertainment to help Operation Sunshine WA to raise funds.
Entertainment is the easy-to-use App packed with incredible savings of up to 50% off and 2-for-1 offers, so you can save on takeaway, dining, shopping, groceries, gift cards, activities and more!
And what's even better, 20% of every membership purchased goes to support Operation Sunshine WA!
Sunshine Packs
Sunshine Packs are designed to enhance the mental and emotional health and wellbeing of the recipient and assist in their journey of healing from trauma.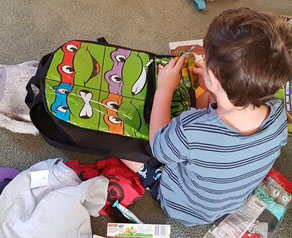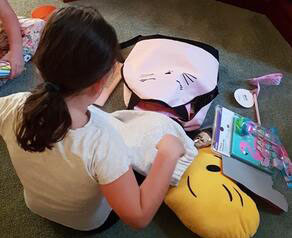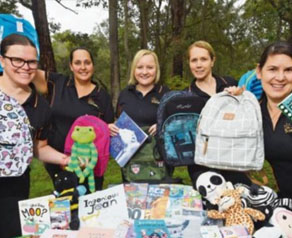 Sunshine Packs
Each year thousands of children and young people are displaced from their homes and their families when entering out-of-home care or escaping family violence. Sunshine Packs provide these young people essential and comfort items to help ease their transition into their new living arrangements.
Courage Kits
Women are often forced to escape family and domestic violence without preparation, and leaving everything behind. Courage Kits provide essential and comfort items to support these women at a time of extreme vulnerability and ensure they have the items needed to care for their personal needs.
We couldn't believe the amount of items in the little backpacks for the children. There were items in there that we hadn't even thought of, but were so significant in a child's immediate need and to feel like it wasn't borrowed – It was ALL theirs.
Women's Refuge Child Advocacy Worker
Because we live in a small town we struggle to have things on hand…. These packs mean that we have the security knowing that in each bag it has absolutely everything a child will need… The toys, books, colouring in pencils, or a diary for the older kids are just crucial in being able to express themselves in what's often a traumatic time.
CPFS Worker
It's rough on a child coming into care, it's very distressing for all involved. Having something to call their own and something new just for them, I feel, is very important. We are very lucky to have Operation Sunshine WA supporting us and our children in care.
Senior Case Worker - Foster Agency
I had two little boys come late Tuesday night with nothing except a Sunshine back pack. I can't even explain how excited they were to open it and find some pj's, playdough, books and "a beautiful soft teddy" (his words). Thank you so much for everything you do.
Foster Carer
The magical smile on the face of the young recipient at a time of trauma or risk really brings home how vulnerable these youngsters are and how much this gesture from Operation Sunshine has a positive and engaging effect.
Brevet Senior Sergeant
Thank you, Leah, for dropping off a pink and blue back pack full of things to delight our little visitors. New socks, undies, pj's, fluffy puppy and pussy cat, colouring book and pencils, story books, hair brush, toothbrush and paste. It was all very much appreciated.
Foster Carer
The children all loved their presents, and the general consensus from everyone (including staff) was that the presents were really special. Thank you for adding a little sunshine this Christmas to children's lives.
Senior Manager Child & Family - Foster Agency
An 8 year old girl loved the actual bag, and when she opened it she found it hard to contain herself with all the items inside, asking "is this all for me?!!!!
Women's Refuge Child Development Officer
It's the little things that make all the difference. He was so excited when he opened his Sunshine Pack and saw all of the amazing stuff that was inside. He spent hours afterward drawing in his colouring book, playing with slime and the other toys that were in there, even making sure that everything in his bag had its own place in his new bedroom. The second he saw his pj's with the spaceship he couldn't wait to put them on as his new bedroom is space themed with stars and planets. Thank you so much for everything you have done, definitely brought a little ray of sunshine into his day when he received his bag.
Foster Carer
The Sunshine Packs provide the children with a sense of belonging, especially if they have entered care with little to no belongings.
Foster Carer
We had two kids come into our care last Tuesday with nothing, but turned up with your amazing bags. The two year old carries her teddy everywhere, she loves it. Thanks so much!
Foster Carer
Watching children opening their Sunshine Packs is such a delight. Sometimes they can be a little bit shy, but once they see all of their goodies they tend to relax and be a bit more open to having a chat with their new Case Workers and their new families.
Senior Case Worker - Foster Agency
Mission
Operation Sunshine WA exists to support women, children, young people, and families impacted by violence and abuse or crisis
Operation Sunshine WA's Values
Integrity
We are committed to the respectful, ethical, and dignified treatment of our members and the community and to promoting the rights of vulnerable community members
Respect
We respect the experiences, opinions, dignity, and abilities of every individual, committee member, volunteers, organisations, community groups and members that we work with and support.
Innovation
We embrace change, and look for ways to continually improve. We strive to ensure our initiatives are meeting the needs of the community we support.
Collaboration
We work collaboratively fostering a strong team culture, partnering with other organisations, businesses, and community to achieve mutual goals.
Join us to make a difference in the lives of women, children, and families in crisis.