All Kids need is a little Help,
A little Hope, and someone who Believes in them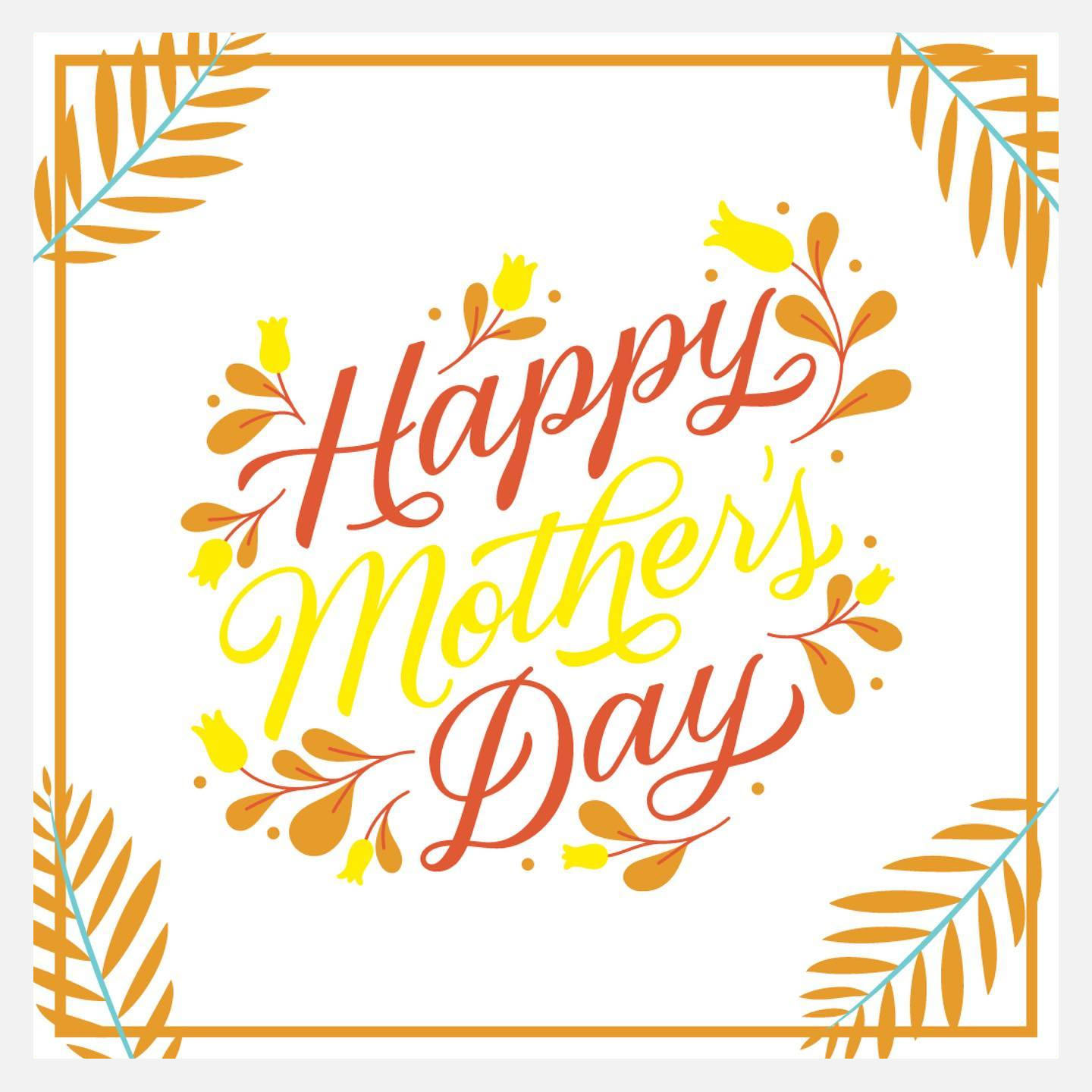 September, 2022
Westfield Local Heroes
Compassionate Helen Coles is a committed volunteer who has helped more than 3000 women, children and adolescents displaced by domestic violence and abuse over the past year. Through her work at Operation Sunshine WA, she provides comforting packs of clothes, essentials and small gifts that help break down barriers between people in crisis and their carers or support workers.
ABC Radio Spirit of Volunteering Finalist Interview
Leah gives back to her community by supporting those facing the same trauma she has had overcome in her own life. Dedicated to helping children and young people, Operation Sunshine WA was born and started with a focus on children in care and has expanded to include helping women and children escaping domestic violence, young people in transitional housing and families in crisis. "Sunshine Packs" go out to children entering care each year and "Courage Kits" to women escaping domestic violence which are distributed by social workers, police, care agencies, refuges and other community organisations, as well as OSWA directly. She also has incorporated a culturally appropriate doll for the packs and so the Tidda Doll was created by Warjarri Yamitji/Noongar Nyarlu Aboriginal artist Sal. Leah is continuing to develop partnerships to build the cultural element in the packs with books, puzzles, products made on country, in support of keeping Aboriginal children in care connected to culture.
5 November, 2020
Operation Sunshine beams hope for WA foster kids

Year 12 Children, Family and Community (CFC) students at Mercedes College spent their final weeks of secondary school producing soft cuddle blankets and sourcing items such as underwear, socks, clothing, pyjamas, toiletries, reading books, stationery, toys and games to include in their age and gender appropriate packs. CFC Teacher Sonya Roberts said this final project aligns with the school's Mercy Service scheme, "It is Mercedes College's mission for students to become real women of Mercy with a strong sense of the influence they can have in the world beyond Mercedes."
Read the article here.
July, 2020
P&N Helping & nds
P&N Bank has given 10 local community organisations a timely funding boost, as not-for-profits begin to recover from the impacts of the COVID-19 crisis.The Helping &nds grant recipients were nominated by P&N Bank members, with their activities ranging from supporting the homeless and palliative care patients, to caring for injured native animals and offering crisis care and out of home support to young people.
You can read the article here
May, 2020
Dolls connect kids to culture
Murdoch University student, Tyra Peters, wrote an article on the dolls we have been working on for Aboriginal children in care. The dolls are being given a cultural makeover by Aboriginal artist, Sally Gamble, before we send them to Aboriginal children in foster care in remote Western Australia.
You can read the article here and find Sally's artwork on her website here
February 20, 2020
Southern Gazette – Community News Group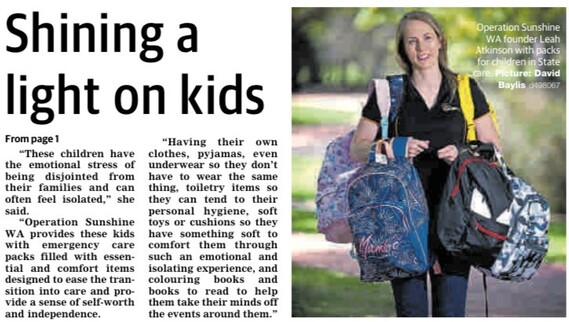 February, 2020
A little ray of sunshine

Active Citizen of the Year Award Nominee, 2019.
Our very own ray of sunshine, Kylie, featured in The Examiner Newspaper for the work she does with Operation Sunshine WA.
Kylie was nominated for Australian Active Citizen of the Year for the amazing work she does for Operation Sunshine and the time, effort, and love she puts in to supporting women and children in crisis.
In case you don't get the paper delivered, you can read the article right here
October 2019
Westfield Local Heroes
Leah was nominated as a Local Hero at Westfield Carousel for her work with Operation Sunshine WA.
The nominations were reviewed by a panel and Leah was selected as a finalist and progressed to the voting round with five other finalists.
Thanks to our amazing supporters and community Leah was one of three winners, being announced as a 2019 Westfield Local Hero for Carousel. This resulting in a grant of a $10,000 being awarded to Operation Sunshine!
The $10,000 grant will be used to purchase and supply Sunshine Packs and will enable Operation Sunshine to support more children in care and escaping domestic violence.
You can read more about Leah's story here
Leah Atkinson
Operation Sunshine
Passionate  .  Empowering   .   Selfless
After spending time in care during early childhood, Leah Atkinson has been driven to help the next generation of children facing similar anguish. She created Operation Sunshine WA, which provides packs of necessary items to help children through the first few days in out-of-home care. Many arrive with little or no belongings, and the packs help to preserve their dignity and make them feel less isolated, says Leah. "The packs contain essential items including hygiene products, clothing and comfort items that vary depending on the recipient's age and gender."
Sunday 9 June 2019
On the Couch with Pete and Suzie Q
Erin and Leah got to sit down with Pete and Suzie Q at radio VCA 88.5fm and talk all things Operation Sunshine. It was a lot of fun and a great chance to spread the word to the people listening in the northern suburbs.
If you missed the show, you can tune in and listen to the interview here.
Volunteers bring rays of sunshine into the lives of children in care